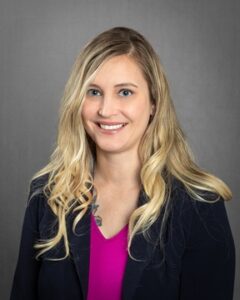 Heather Manka-Waite
About Me
In 2012, I lost my four front teeth. I know what it feels like to be a patient — this has given me a unique perspective. For this reason, among others, I strive to promote a comfortable patient experience at every visit.
About My Practice
I aspire to provide high-quality, compassionate care for every one of my patients.
How I Thrive
For leisure, I enjoy outdoor adventures with my son and husband. I also consider myself a cat enthusiast.
Education & Training
Oregon Health & Science University, Dental School, 2016
Gender
Female
Specialty
general
Languages Spoken
English
Location
Hire Date
2021
Accepting Patients
Yes
Require Referrals
No
Provider Group
Board Certification
None