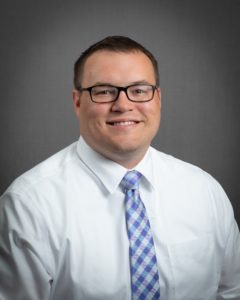 Jeffrey Crowley
Not Currently Accepting Patients
About Me
I was raised in Oregon and love the Pacific Northwest. Oral surgery is my passion, and I love what I do. I am blessed to have 3 healthy children and a wonderful wife.
About My Practice
I specialize in surgical procedures of the mouth and face. I strive to reduce anxiety for my patients during their care and am fully trained in office-based anesthesia.
How I Thrive
I thrive professionally when I am challenged. I enjoy taking on complex cases to help patients restore their oral health.
Education & Training
Oregon Health & Science University, Dental School, 2013
University of Missouri, Kansas City, Doctor of Medicine, 2015
University of Missouri, Kansas City, Oral & Max. Surgery Residency, 2019
Gender
Male
Specialty
surgeon
Languages Spoken
English
Location
Hire Date
2019
Accepting Patients
No
Require Referrals
Yes
Provider Group
Board Certification
None
Hospital Privilege
Kaiser Interstate ASC
Kaiser Sunnyside Medical Center
Kaiser Westside Medical Center