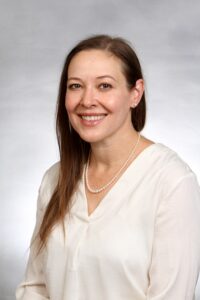 Rachel Bierma
Not Currently Accepting Patients
About Me
After growing up in Salem and attending college and dental school in Portland, I received additional training in Honolulu and practiced in Southern Oregon for a few years. I'm excited to be back in my hometown and serving a community that is very dear to my heart.
About My Practice
I enjoy all aspects of dentistry. My goal is to help my patients feel as happy, healthy, and comfortable as possible.
How I Thrive
My husband and I like to putter around the house and garden with our cats and chickens. Once in a blue moon, we go jogging.
Education & Training
Oregon Health & Science University, Dental School, 2015
The Queen's Medical Center, General Practice Residency, 2016
Gender
Female
Specialty
general
Languages Spoken
English
Location
Hire Date
2021
Accepting Patients
No
Require Referrals
No
Provider Group
Board Certification
None