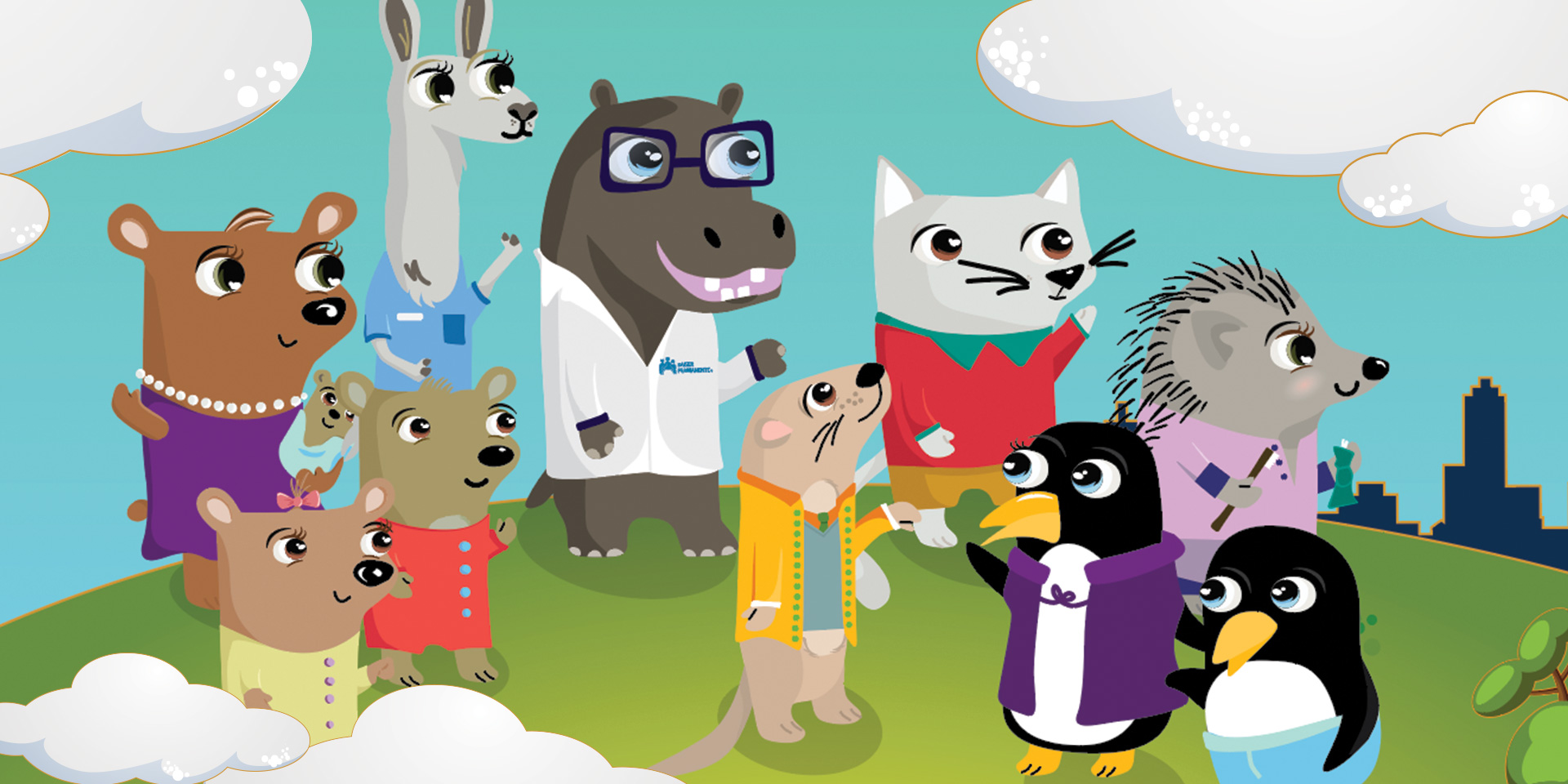 WELCOME TO THRIVING HEIGHTS™
Here you'll find a cast of lovable characters working together to improve their total health.
This is the beginning of Kaiser Permanente's new series of animated videos for kids and kids at heart. Future videos will tackle other dental health topics geared toward a wide range of ages and needs. Check back periodically for additional videos.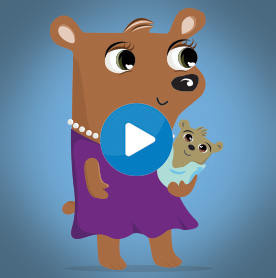 Keep Your Teeth For Life
Follow these furry friends as they learn important oral health care tips, and join them on their journey toward a lifetime of healthy smiles.
Youtube >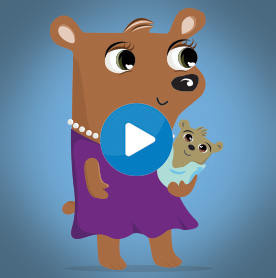 Mantén Tus Dientes Sanos De Por Vida
Acompaña a estos amiguitos peludos mientras aprenden consejos de salud dental, y únete a ellos para lograr una sonrisa saludable de por vida.
Youtube >
2 Minutes of Fun, Then you're Done!
This engaging video, set to a catchy tune, is 2 minutes long — the ideal length of time to brush twice each day.
Youtube >
Thriving Heights™ Dental Coloring Book
Engage with the Thriving Heights™ characters by downloading and printing this coloring book. There are 8 pages to color, and important oral health tips to learn along the way.
Los Altos de Viva Bien Libro Para Colorear
Involúcrate con los personajes de "Los Altos de Viva Bien" descargando y imprimiendo este libro de colorear. Hay 8 páginas para colorear, y información importante de salud dental en el camino.
Thriving Heights™ Sibling Coloring Book
Follow these furry friends as they learn how to help prepare for a new brother or sister, and watch them welcome their new sibling to the family. There are 8 total pages to color.