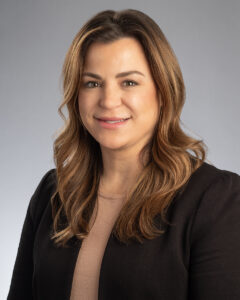 Carrie Casper
About Me
I became a dentist to help people make a difference in their overall health and well-being. I assist my patients in maintaining healthy and beautiful smiles through education and prevention. I diagnose and treat common conditions such as cavities, and I also diagnose potentially serious medical conditions like oral cancer. I also perform cosmetic procedures that can help provide greater confidence in one's smile.
About My Practice
I have been a general dentist since 2008 and enjoy doing cosmetic dentistry. Nothing makes me happier than providing my patients with a beautiful and healthy smile that they are proud of.
How I Thrive
I am an aspiring baker and pastry chef. I'm always on the lookout for the next best recipe!
Education & Training
Boston University Goldman School of Grad Dentistry, Dental School, 2007
St. Francis Hospital and Medical Center, General Practice Residency, 2008
Gender
Female
Specialty
general
Languages Spoken
English
Location
Hire Date
2008
Accepting Patients
Yes
Require Referrals
No
Provider Group
Board Certification
None
Hospital Privilege
Kaiser Interstate ASC
Kaiser Sunnyside Medical Center