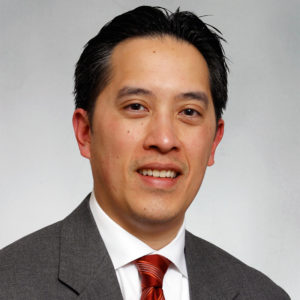 Felix Lee
About Me
I am a native Oregonian and was raised in Aloha. I moved to Ann Arbor, Michigan, after high school, where I earned my undergraduate degree in biology at the University of Michigan. After that, I returned home to attend dental school at OHSU. After dental school, I received additional training in public health dentistry and enjoyed a stint in that field before joining Kaiser Permanente in 2002. My wife, three kids, and I now reside in Clark County, Washington.
About My Practice
As a general dentist, I help my patients achieve overall wellness through oral health. I work with my patients through various treatment options and help them build healthy habits that lead to oral wellness. I am able to offer a broad scope of care for my patients, and an emphasis on prevention plays a big part in my day-to-day role.
How I Thrive
My family keeps me pretty busy, but we enjoy skiing in the winter and I am constantly trying to improve my golf game!
Education & Training
Oregon Health & Science University, Dental School, 2000
Oregon Health & Science University, Post-graduate Fellowship, 2001
Gender
Male
Specialty
general
Languages Spoken
English
Location
Hire Date
2002
Accepting Patients
Yes
Require Referrals
No
Provider Group
Board Certification
None