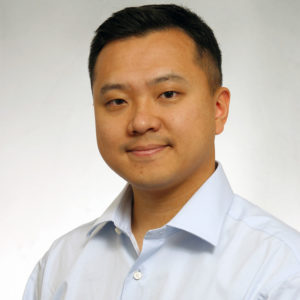 John Kim
About Me
I grew up in Pennsylvania. I graduated from Cornell University and the University of Pittsburgh School of Dental Medicine. I served for three years in the U.S. Navy Dental Corps, then I joined Kaiser Permanente Dental in 2007.
About My Practice
I try to do what's best for my patients with respect to their needs, budgets, and overall health.
How I Thrive
I spend time with my wife and two cats. Home improvement projects keep me busy.
Education & Training
University of Pittsburgh, Dental School, 2004
US Navy, Adv. Education in General Dentistry, 2005
Gender
Male
Specialty
general
Languages Spoken
English
Location
Hire Date
2007
Accepting Patients
Yes
Require Referrals
No
Provider Group
Board Certification
None