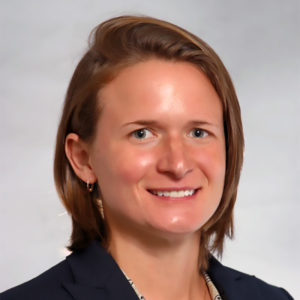 Kelly Dezura
About Me
I'm from the Midwest, born and raised, but ended up on the West Coast for my oral and maxillofacial surgery residency. Before coming to the Northwest, I rotated with Kaiser Permanente in Northern California for two years, which is where I discovered my passion for being a Kaiser Permanente provider and working in such a comprehensive, team-oriented, and patient-driven health system. I feel so lucky to be practicing a job I absolutely love in a place as beautiful as Portland.
About My Practice
Maxillofacial surgery involves improving the function and aesthetics of the head, face, mouth, teeth, gums, jaws, and neck. I particularly enjoy helping those with congenital and craniofacial problems, as this almost always results in a smile and a future made for the better.
How I Thrive
I love to read, cook, travel, and spend time with my family. I also love being outdoors, and I try to go hiking, camping, skiing, and backpacking as much as possible. I have a Labrador retriever-mix who is very active, and we absolutely love exploring the beautiful Pacific Northwest together.
Education & Training
Tufts University, Dental School, 2008
Boston University Goldman School of Grad Dentistry, Internship, 2009
University of the Pacific, Oral & Max. Surgery Residency, 2013
Gender
Female
Specialty
surgeon
Languages Spoken
English
Location
Hire Date
2013
Accepting Patients
Yes
Require Referrals
Yes
Provider Group
Board Certification
American Board of Oral & Maxillofacial Surgery (ABOMS)
Hospital Privilege
Kaiser Interstate ASC
Kaiser Sunnybrook ASC
Kaiser Sunnyside Medical Center
Kaiser Westside Medical Center