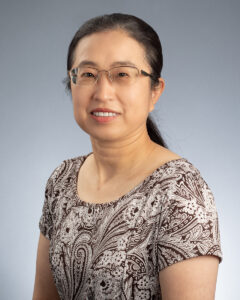 Lan Gao, DDS
About Me
I grew up in China and earned my dental degree from Loma Linda University's International Dentist Program in 2000. Since then, I've been practicing as a general dentist in the Portland area.
About My Practice
As a general dentist, my philosophy is to treat my patients as a whole person, starting with their teeth
How I Thrive
I like to spend my spare time with my family.
Education & Training
Loma Linda University, Dental School, 2000
Gender
Female
Specialty
general
Languages Spoken
English
Location
Hire Date
2022
Accepting Patients
Yes
Require Referrals
No
Provider Group
Board Certification
None