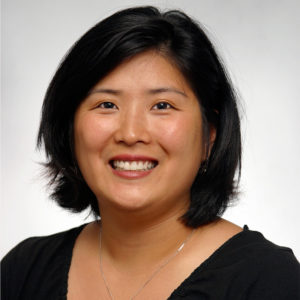 Minah DeAinza
About Me
I was born in South Korea and raised in West Linn, Oregon. After high school I went to college on the East Coast and dental school at Northwestern University in Chicago with a scholarship from the U.S. Navy. After the Navy, I worked as a public health dentist in northern California. I moved back to Portland with my husband, daughter, and two Westies to be closer to my aging parents.
About My Practice
I enjoy being a general dentist and practicing evidence-based dentistry. I believe the mouth is a part of total body health.
How I Thrive
In my free time, I enjoy hiking, biking, and skiing. I like to read a lot of non-fiction books. Currently, I am working on leading a simple, minimalist lifestyle.
Education & Training
Northwestern University, Dental School, 2000
Great Lakes Naval Dental Clinic, Post-graduate Fellowship, 2001
Gender
Female
Specialty
general
Languages Spoken
English
Location
Hire Date
2006
Accepting Patients
Yes
Require Referrals
No
Provider Group
Board Certification
None