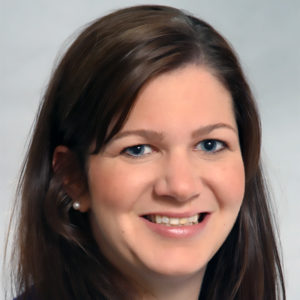 Piper Huber
About Me
As a native Michigander, I was always intrigued by the Pacific Northwest. Upon completion of my residency in California, friends convinced me to move to the Pacific Northwest, and I am thrilled I did! I had negative dental experiences as a child, but had a great experience with my orthodontist. In the eighth grade, I decided I would be a dentist. While in dental school, I chose to specialize in pediatric dentistry to help create a positive experience for children.
About My Practice
As a pediatric dentist, I strive for positive dental experiences to support future oral health. Prevention of oral disease is my primary objective through establishing a dental home, good oral hygiene habits, and fluoride use.
How I Thrive
The Pacific Northwest indulges my love of being outdoors, and I can frequently be found hiking, camping, skiing, or playing tennis. I participate in CrossFit, which is a wonderful and inspiring community. During my downtime and on extra-rainy days, I enjoy reading and snuggling with my two cats.
Education & Training
University of Michigan, Dental School, 2009
Ohio State University, General Practice Residency, 2010
University of Southern California, Pediatric Dental Residency, 2012
Gender
Female
Specialty
pediatric
Languages Spoken
English
Location
Hire Date
2013
Accepting Patients
Yes
Require Referrals
No
Provider Group
Board Certification
None
Hospital Privilege
Kaiser Interstate ASC