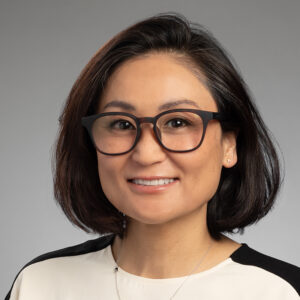 Rie Kimura
About Me
I joined this wonderful group of providers at the Kaiser Permanente Tigard Dental Office in 2007 after spending a year working with geriatric patients in a nonprofit dental program in Southeast Portland. Prior to graduating from OHSU with a dental medicine degree, I used my Master of Social Work degree to work with kidney dialysis patients, liver transplant patients, and veterans at the Portland VA Health Care System.
About My Practice
As a general dentist, I provide a wide range of services for my patients, from preventive care to esthetic dental work. I love taking care of the entire family. What brings me the most joy is making a positive contribution to the healthy growth of children and helping adult patients of all ages live full, healthy lives.
How I Thrive
I am a perpetual student and love to learn. After finishing dental school, I completed a two-year clinical ethics fellowship program at the OHSU Center for Ethics and now teach ethics to dental students at OHSU. I keep myself busy chasing after my son and being with my husband, family, and friends. I also attained an intermediate certificate from the Wine & Spirit Education Trust to deepen my love of and appreciation for all the wines of the world.
Education & Training
Oregon Health & Science University, Dental School, 2006
Gender
Female
Specialty
general
Languages Spoken
English
Location
Hire Date
2007
Accepting Patients
Yes
Require Referrals
No
Provider Group
Board Certification
None