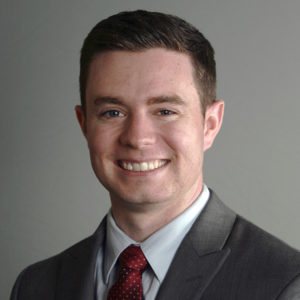 Ryan LeClaire
About Me
I was born and raised in Spokane, Washington. My interest in dentistry grew from a love of both science and art. After graduating in 2010 with a Bachelor of Arts in music, I attended the University of Washington School of Dentistry and earned my dental degree in 2014. Following dental school, I was fortunate to find myself back in Portland, where I completed a residency at the VA Portland Health Care System.
About My Practice
My scope of practice is general dentistry with an emphasis on preventing dental problems before they occur. My priority is to treat every patient with the utmost care and dignity. Additionally, I hope to build a foundation of trust with each patient I am privileged to serve.
How I Thrive
As a longtime resident of the Pacific Northwest, I am thrilled to have settled in Portland with my wife and our dog. I am an avid golfer, trumpet player, and runner. My wife and I often find ourselves exploring the beautiful Northwest on hikes, camping trips, and visits to the Oregon Coast.
Education & Training
University of Washington, Dental School, 2014
VA Medical Center Portland, General Practice Residency, 2015
Gender
Male
Specialty
general
Languages Spoken
English
Location
Hire Date
2015
Accepting Patients
Yes
Require Referrals
No
Provider Group
Board Certification
None